Toddler Daycare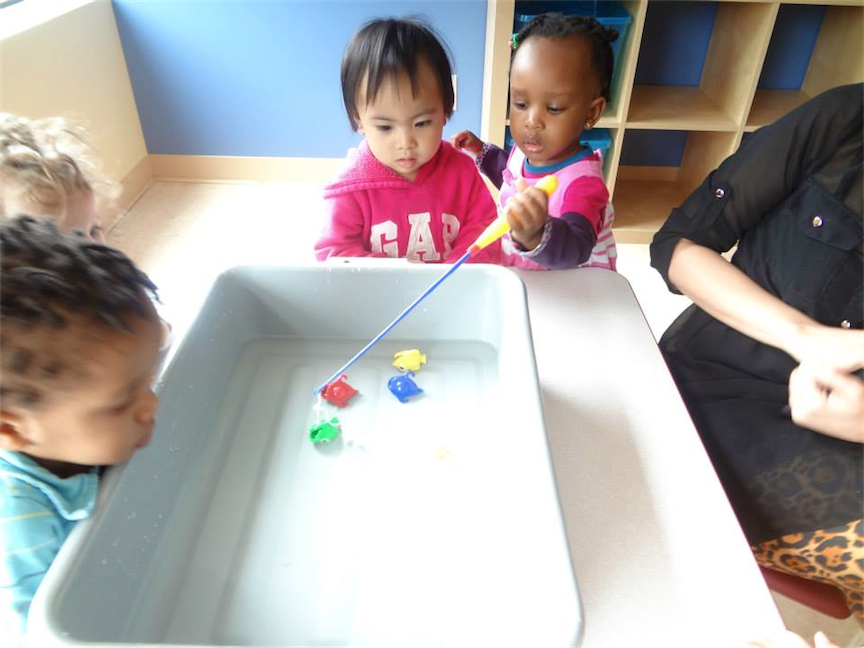 Garderie Tweetoons' toddler curriculum is designed to give them the tools needed to raise self-awareness, confidence and become more autonomous.
We focus on integrating your toddler into group activities which allows them to engage in social interaction with other children. Our educators ask more open ended questions to strengthen your child's self-expression and communication skills. Most of your toddler's learning is done through exploring and performing. To this end, we adapt learning through playing as an effective approach to further develop their cognitive and fine motor skills. For example, simple actions such as dressing themselves, using a paint brush or scissors, and playing with toys on sand or in water.
Garderie Tweetoons' toddlers are introduced to colors, shapes, numbers, letters and pre-reading skills which give your child the confidence and early tools to enjoy learning. We incorporate and expand on listening, reading and language skills through storytelling, show and tell activities, bilingual songs and rhymes.
OUR PROGRAMS: